Sep 05, 2010
Officer, it's not my gun.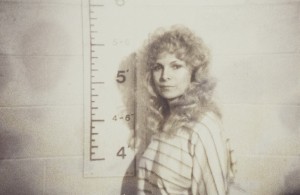 I was arrested at the Newark airport in 1984 for trying to board an airplane with a gun.  I was on the road doing standup and I believed as long as it wasn't loaded, I could take my 38 Special on the plane.  That was not the case.  I was arrested and handcuffed and put in the back seat of a police car.  On the way to jail, I thought of all the things I could say to avoid having to include "convicted felon" on my resume.  Things like: "I've already been on nine flights with my gun – what's the problem?" -or- "I'm from L.A. so I'm pretty sure your New Jersey laws wouldn't apply to me."  -or- "You can dust me for gun residue, I haven't shot anybody."  -or- "When I said I killed them in Cleveland, I meant my act."  It never occurred to me to say, "Officer, it's not my gun.  And this is not my suitcase.  And those things are what?  Are you serious? Bullets?  I thought they were gum!"  Com'on!!
*To Guess my Mileage, go to the Sept. 1st posting – Three More Days!

5 Comments on "Officer, it's not my gun."