Yesterday  morning, I spotted three coyotes in the backyard. We don't usually see them during the day but this was 9:00 a.m.. I was at the kitchen window and saw some movement and assumed it was a deer but I still enjoy taking their pictures. So I grabbed the camera and ran out to find a very large coyote who stopped to look at me and then walked away.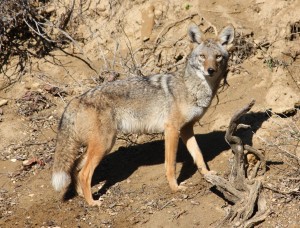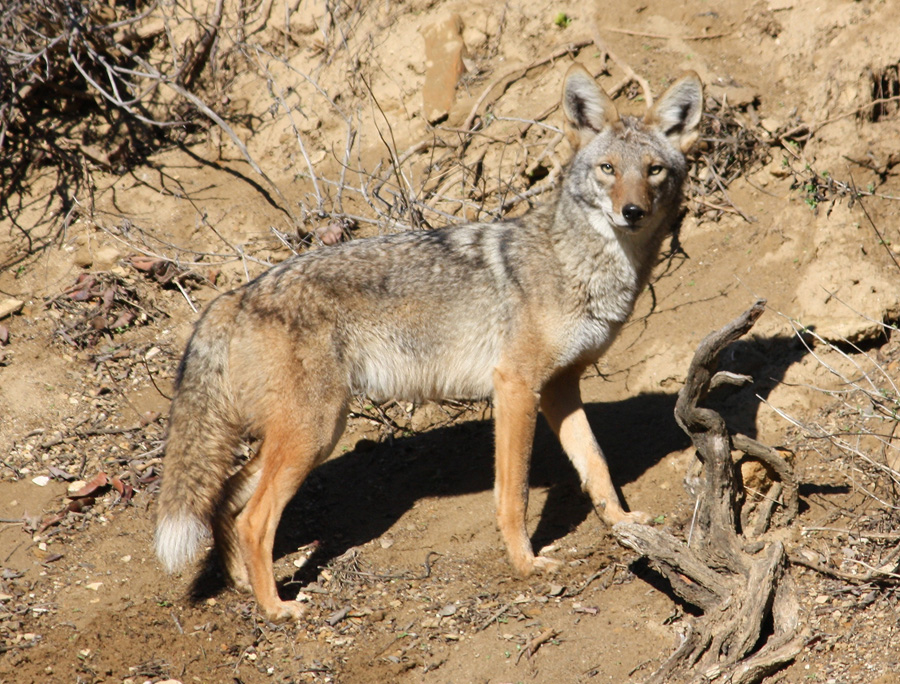 I was about to leave when a second one came right behind, stopped in the same area, and then followed the first one up the hill.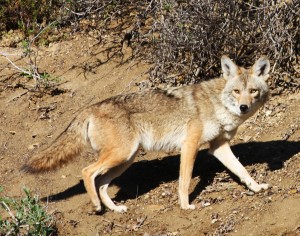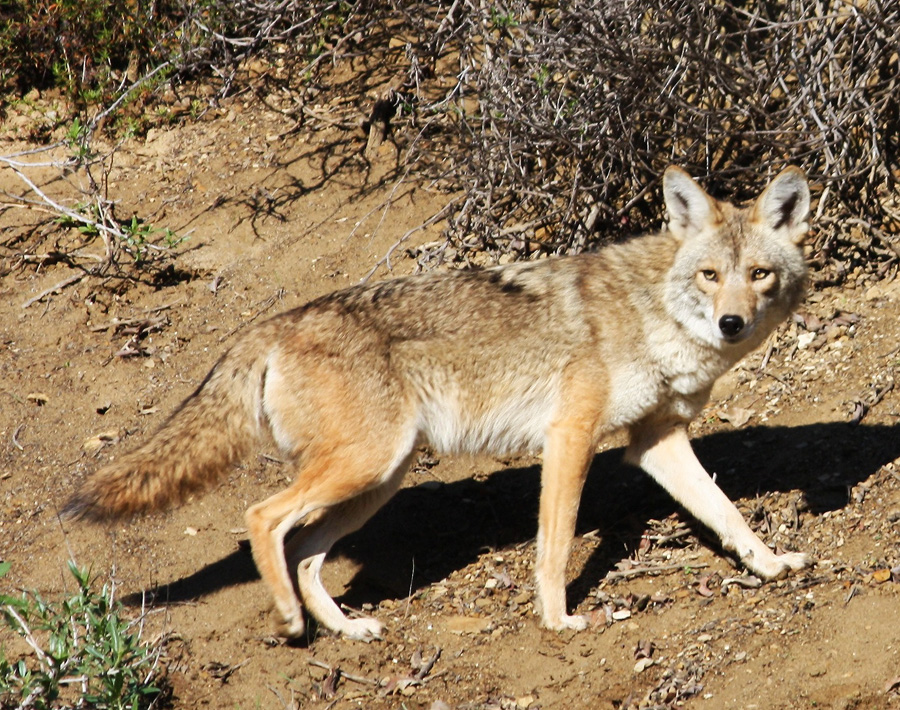 Right after that, a third one emerged from behind a bush, stopped to look, and followed the others up the hill.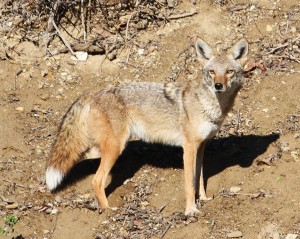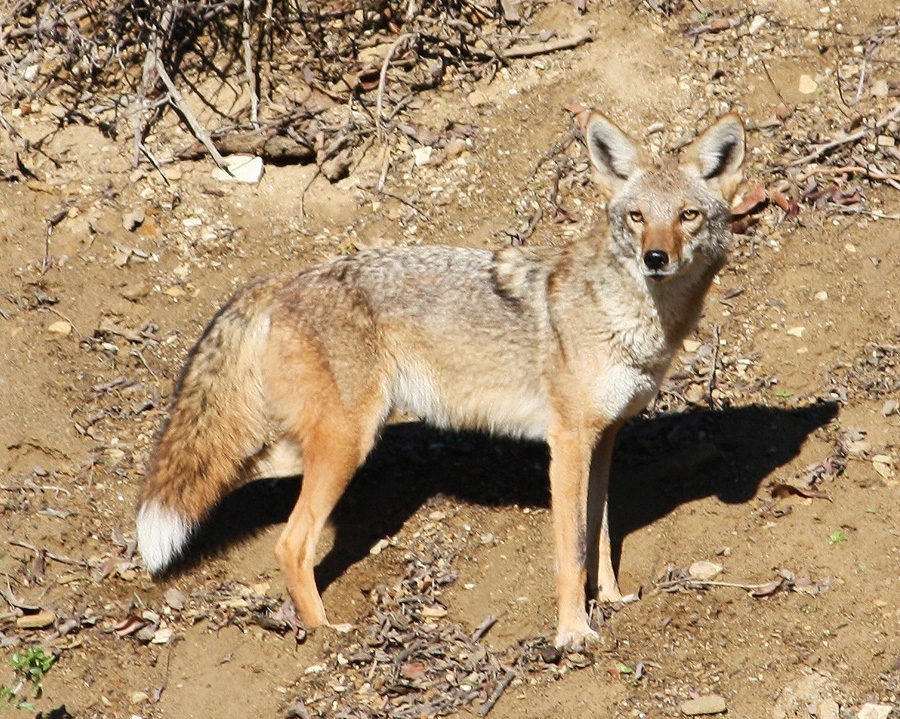 This was my first opportunity to see these wild animals up close and to take these amazing photos. We don't usually see coyotes during the day, only at dusk, so I don't know what brought them out. They really are beautiful creatures!