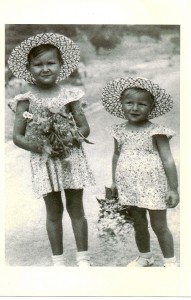 My sister's in town for three days from Canada!
She missed the scorcher by one day and today the weather is great.  Now we're off for some fun.
Does she want to see Rodeo Drive in Beverly Hills? Does she want to see the Hollywood sign?  Or stick her toes in the Pacific Ocean? Uh… no.  She wants to go to thrift shops!  So we're off to the Goodwill and Salvation army stores – fun for me, too.
There's just one thing bothering me…
What if she buys something that I gave away last year?