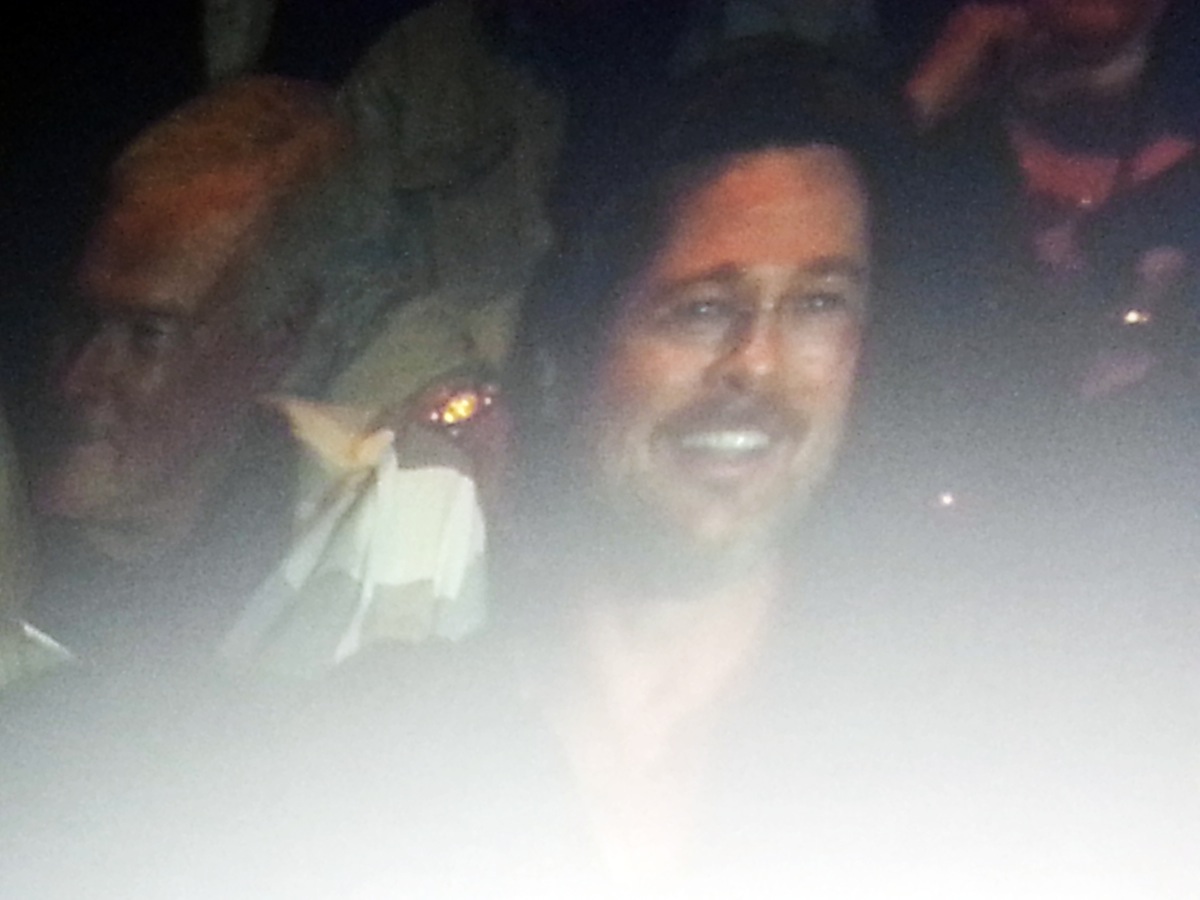 We bought tickets to benefit a fundraiser on Saturday and went to the Pantages Theater to see the show. I was excited to see the headliner, Neil Young, but did not expect to see Brad Pitt in the audience. Brad Pitt!! So here's the rundown…
The tickets were benefiting Autism Speaks, which is a wonderful cause, but I thought it was just a concert. Then Jack Black walked out as the host. Then Christina Applegate came out after that. And we saw Ed Asner in the audience, too! The best part of the night was an auction for a guitar signed by everyone involved that people in the audience were bidding for and Brad Pitt was one of the bidders, which is how I got this picture that was put up on the screen.
The highlight of the concert was definitely Neil Young. Everyone was thrilled to see him perform. Also on the bill were Stephen Stills and Shawn Colvin as well as The White Buffalo. That's the band you hear if you've ever watched Sons of Anarchy. They were great! Here's the best picture I could take with my phone of (left-to-right) Stephen Stills, Jack Black, Neil Young, and another artist.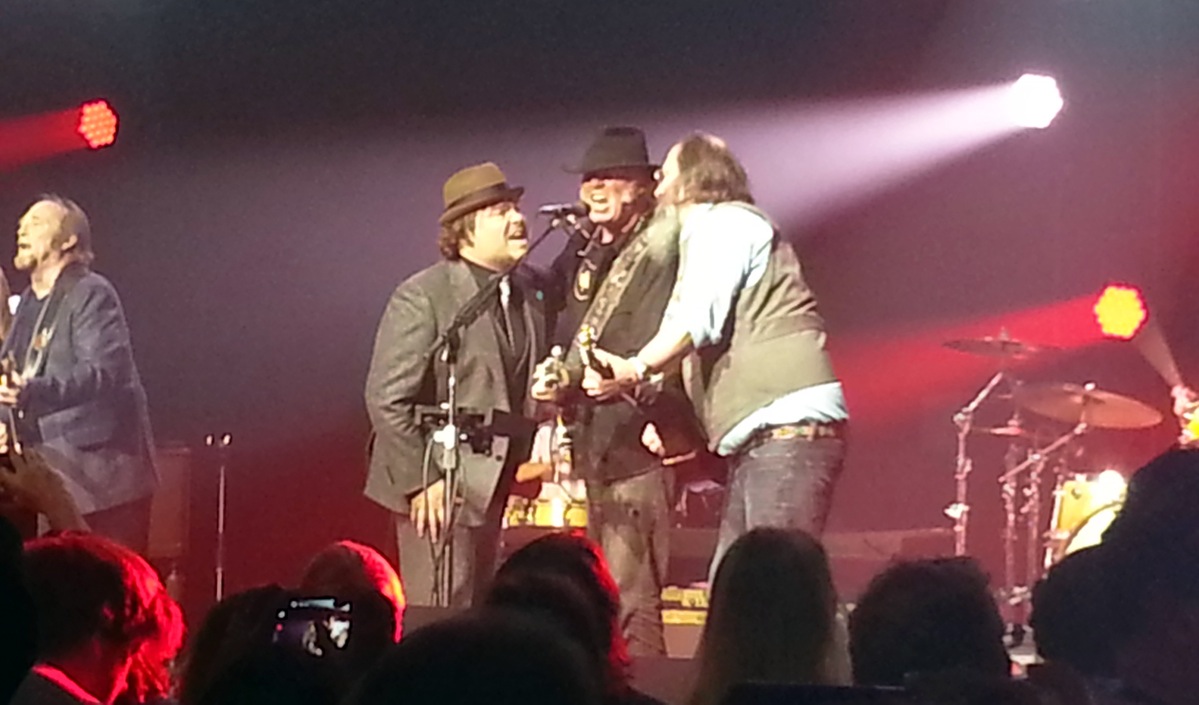 I thought it was going to be just another Saturday night but it was way beyond our expectations to see all these people. By the way, the auction was for a signed Fender Stratocaster and Brad got it for $25,000.