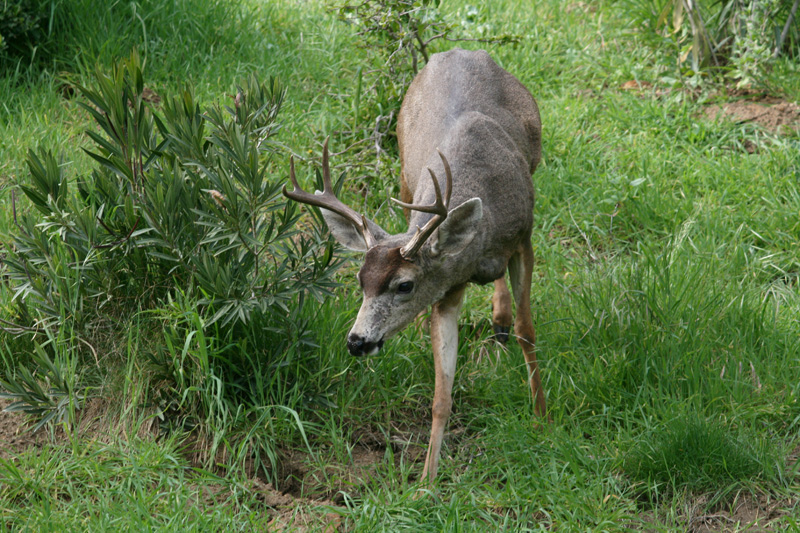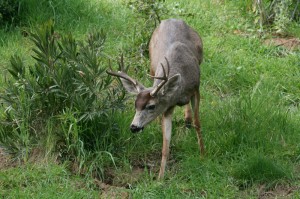 We see lots of deer in the backyard but not many boys.
This guy didn't mind me taking his picture at all.
In fact, he kind of stared at me, like I was interrupting his lunch.
I had my own lunch yesterday with the man who put my talk show on the air.  We caught up and  I was able to thank him again for giving me the opportunity that changed my life.  We went to the Daily Grill which has the best and biggest burgers, and I wanted a burger, but there's no way to eat one and maintain your dignity, so I chose the decorum of a salad.  But I'm going back today to get the burger!