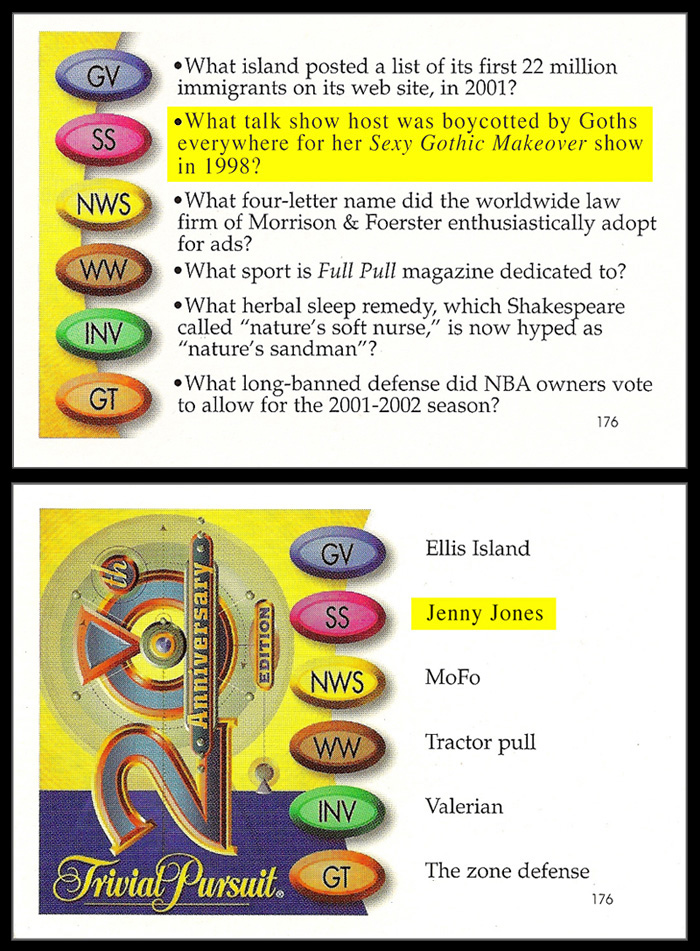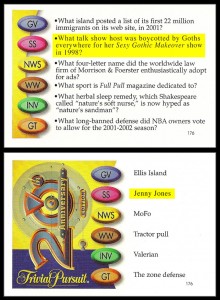 I must admit I was pretty excited when someone told me I was part of a Trivial Pursuit question.
Then I heard I was part of a question on Jeopardy and also Who Wants to Be a Millionaire.
So I decided to do my own "Who Really Knows Me?" quiz.
For anyone who thinks they know me, see if you can answer these questions:
1) Can you name five jobs I've had besides talk show host?
2) What's my favorite thing to do?
3) What make & model car do I drive?
4) How long have I been with my partner, Denis?
5) Which of these critters has NOT appeared in my backyard: deer, coyote, pheasant, opossum, rattlesnake, skunk, squirrel, bobcat, rabbit, hawk?