Look what I almost stepped on just outside my back door!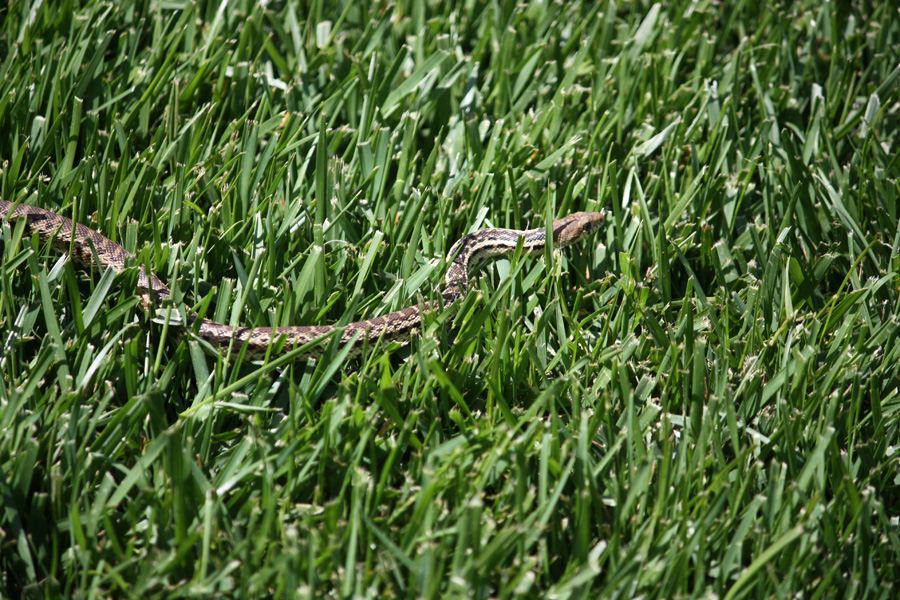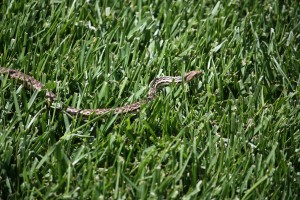 This is not the Easter weekend I wanted to have. It was a nice day so I headed outside to check my tomato plants.  If I hadn't been looking down, I would have stepped right on this snake. It didn't look like a rattlesnake but I wasn't sure. To make things worse, he went into a planter right by the patio door so I was afraid to go outside any more. But I still managed to enjoy Easter.  I started off with an Easter egg hunt where I hid some beautiful Polish painted Easter eggs around the house for Denis to find.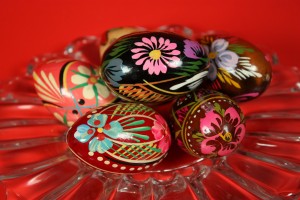 He didn't seem too excited about the search, saying he was a little too old for this, but he did find them all. In exchange, he made me promise never to hide eggs again. He gave me a chocolate bunny for Easter and I made him an apple pie. He says I make the best apple pie in the world so it was my Easter present for him.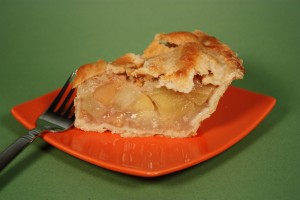 Oh, and we went to a Greek Easter Festival in Pasadena. We ate some Greek food, listened to bouzouki music (Opa!) and came home for pie. Then we watched The Ten Commandments. Except for the snake, it was a good Easter.