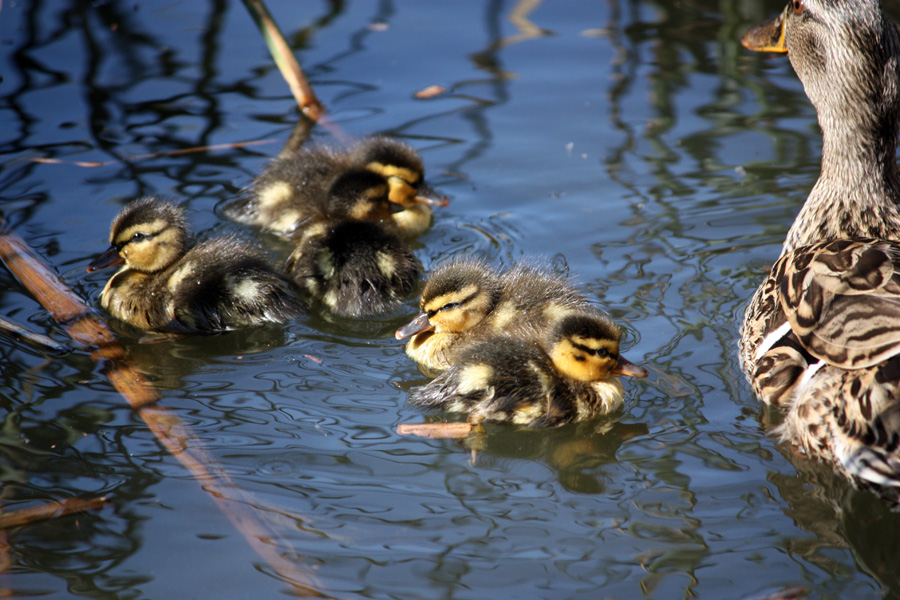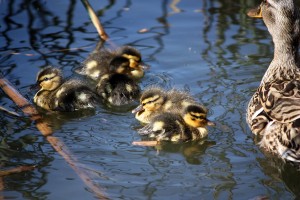 "Aren't you gonna take your camera?" Denis said  as we headed out for a Sunday afternoon walk by the lake. "I guess so, but the last few times there wasn't much to see. But okay, I'll take it just in case." Just in case…. we see a mother duck with NINE newborn babies in the water!
I'm so glad I took my camera. This picture only shows five babies because the other four kept wanting to play on land. They were the cutest little things and once, when another duck got too close, mom chased him away like a mad woman!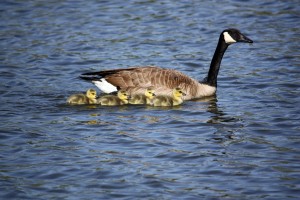 Then minutes later, along came a momma goose with her four little ones. Their dad was there too but this was the clearest photo of the babies. There were a lot of us taking pictures – some guys showed up with tripods, fancy cameras and humungous lenses – made mine look like an old Instamatic.
I'm going back next week to see if all the babies are still there. Thanks goodness we don't have alligators here, only hawks, coyotes, and bobcats, so…
No worries.