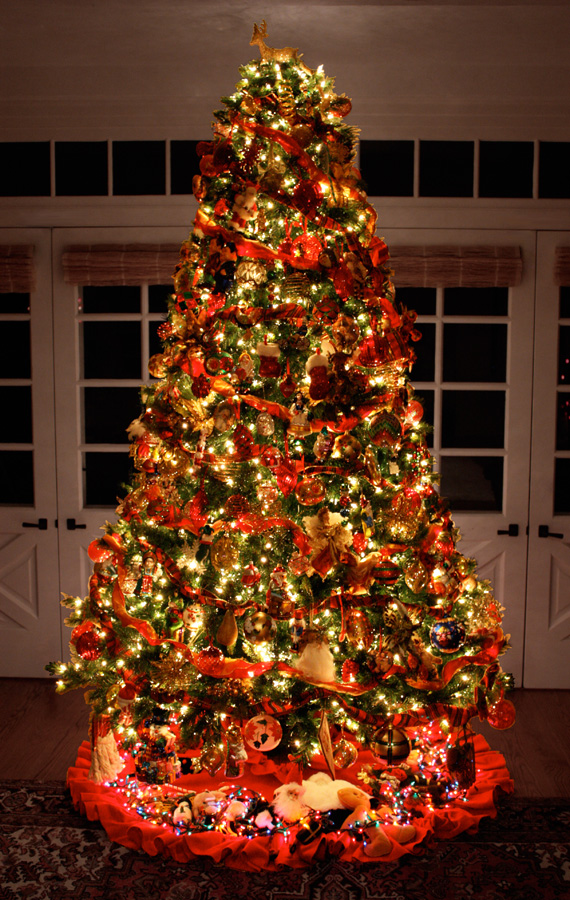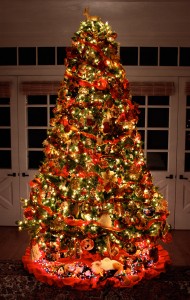 I finally finished decorating my tree this weekend.
Guess how many ornaments are on it, or come close, and I'll send you a $100 Visa gift card.
Here are a couple of clues:  The tree is 8 feet tall and measures 5 feet across the bottom.  It's against a wall so I only decorated three sides, leaving the back of the tree empty. 
It's one guess per person, and whether you're over or under, whoever comes the closest… wins.  The contest ends Friday.
It's on!