Look at my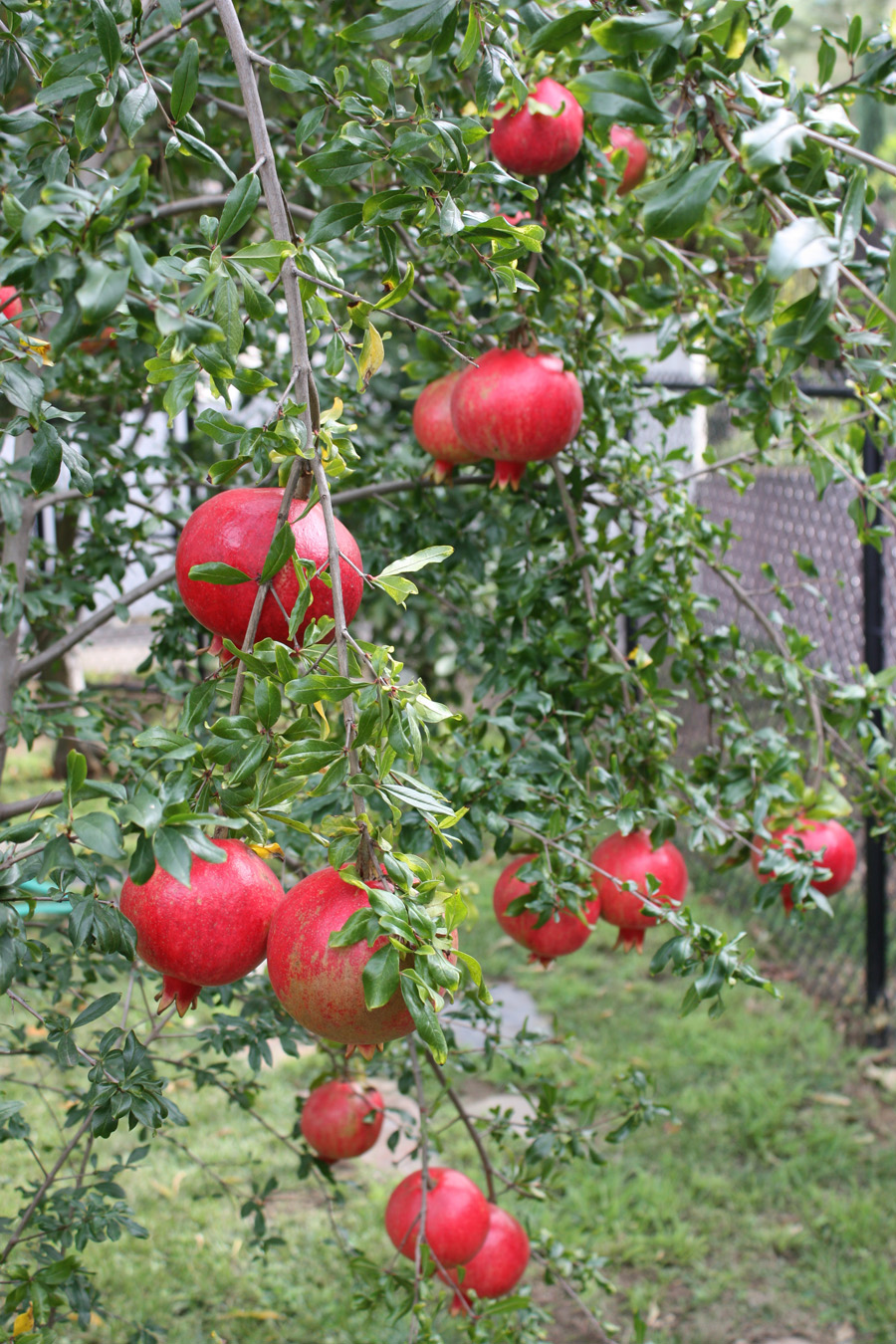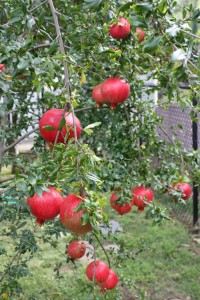 pomegranate tree!  It looks like the fruit is almost ready! And here's the best part: they're all still there!
No squirrels, skunks, deer, coyotes, rabbits, bobcats, snakes, lizards, or pomegranate-eating bugs got them! They're still hard as a rock but it won't be long. I have a special pomegranate eating throw that I use to cover myself and the surrounding furniture when I eat them because the seeds stain so badly.  You could probably use the juice for ink.
I know pomegranates go way back so I decided to look up their history online and look what I found:
 "The latest research shows that the pomegranate has been cultivated by mankind for more than 5,000 years. In former times the skin and juice were often used as ink as well as dye for oriental carpets." Or to make scary blood stains for Halloween!!!