The last time I was in Lompoc was in 1978 when my band played at the Lompoc Federal Prison. Don't ask me how we got the gig – I have no idea. I remember going through all kinds of security as they searched us and our instruments. When we started playing, the prisoners' cheering was so loud we could not hear our own music. We actually got out of sync and didn't know it as we kept playing through the pandemonium. No one in the audience knew or cared that we were playing out of sync. They kept screaming for me to turn around and I thought maybe one of the prisoners got loose and was coming up behind me. Security guards were stationed at both sides of the stage but they didn't move so I finally turned around and the crowd exploded. They just wanted to see my ass!
Fast forward to 2013… I'm gong back to Lompoc, but no prison this time. I always wanted to see the flower fields in Lompoc and we're going tomorrow.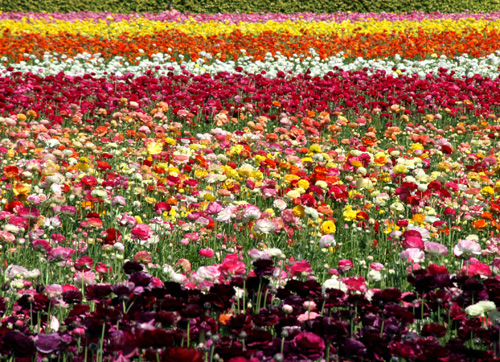 There's a flower festival this weekend and  I love taking pictures but what has me even more excited is… there might be a tilt-a-whirl!
Bon voyage!!