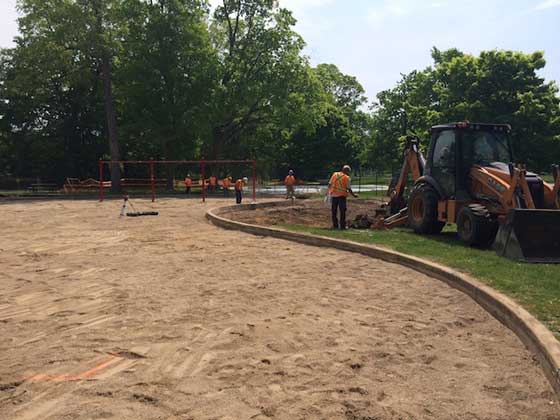 They finally started working on the new playground in my hometown of London, Ontario. This week they are installing the handicapped accessible equipment. Then next week the entire area gets covered with rubber safety surfacing. After that, some last minute work, and then the grand opening in Springbank Park.
This is the park where I used to play growing up. My sister and I couldn't wait to get on the swings and teeter totter and we loved the little round wading pool. Springbank Park is a beautiful place that sits alongside the Thames River. Yes, both London, Ontario and London, England have a Thames River.
I have only seen pictures of what's to come and I can't wait until it's actually there. The grand opening is coming soon!