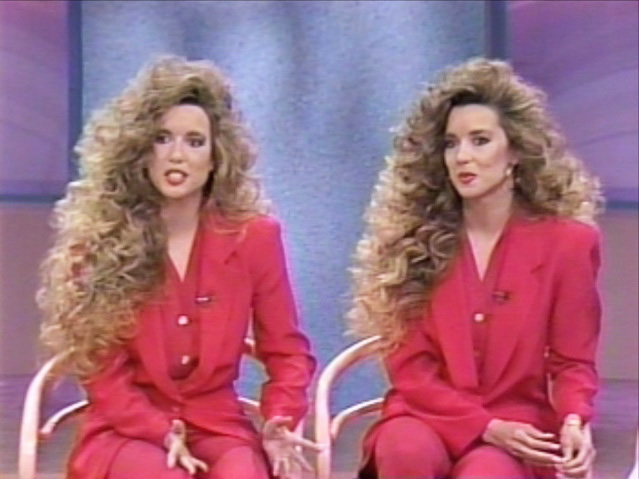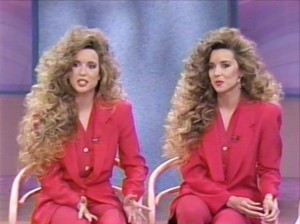 Anybody who thought MY hair was big back in the day can start singing a different tune now.  Back in 1991, we did a show featuring twins – always looking for the ones you couldn't tell apart. These stunning sisters, Sari and Staci, looked exactly alike and had us all mesmerized with their hair. They were great guests but as the host, my only regret was not asking how they did it… pin curls… rollers… curling irons… was it natural… how long did it take?
Sari & Staci, if you're out there, I would love to hear from you.
Click here to watch the video.