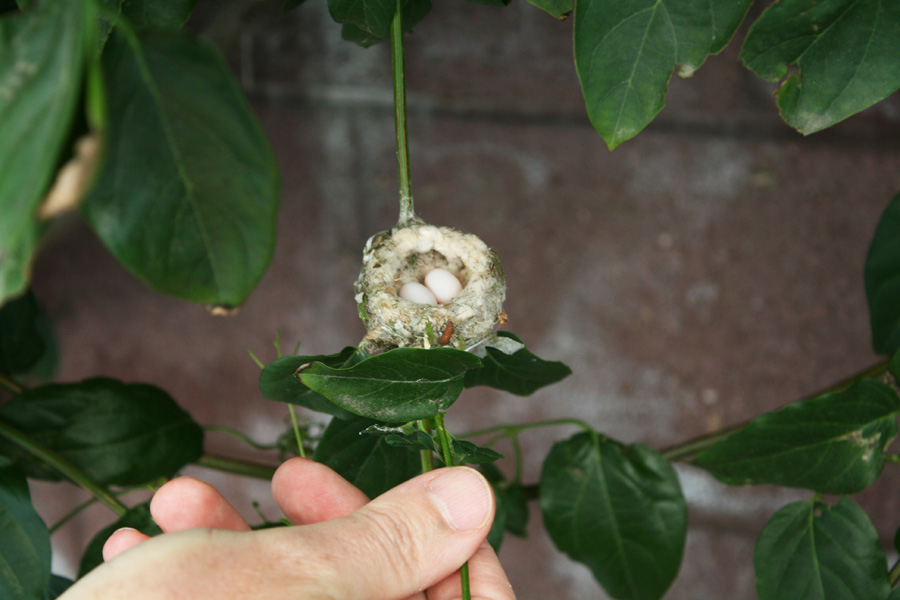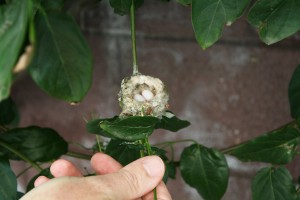 We found our first hummingbird nest! The birds have been coming around for years but I've never seen a nest until now. It's not even 2 inches across and the eggs? Well, they are about 1/2-inch long. It's on a trumpet vine stem but it's well built and secure.
I've been checking every day to see if they've hatched by setting up a step ladder so I can see inside. Momma bird doesn't like me.
Every time I get close she flies away and makes a bunch of noise but I try to send a message telepathically that I'm just looking and mean no harm…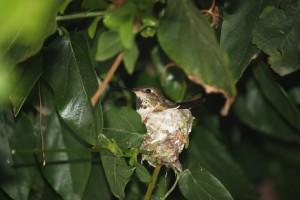 But yesterday, she stood her ground and didn't leave the nest so maybe the babies are coming soon.
I'm checking every day.
It's my first opportunity to see baby hummingbirds…
… or to make a teensy weensy omelette… 😉