Who can resist a free contest? Not my squirrels. The contest started this morning and we already have a winner!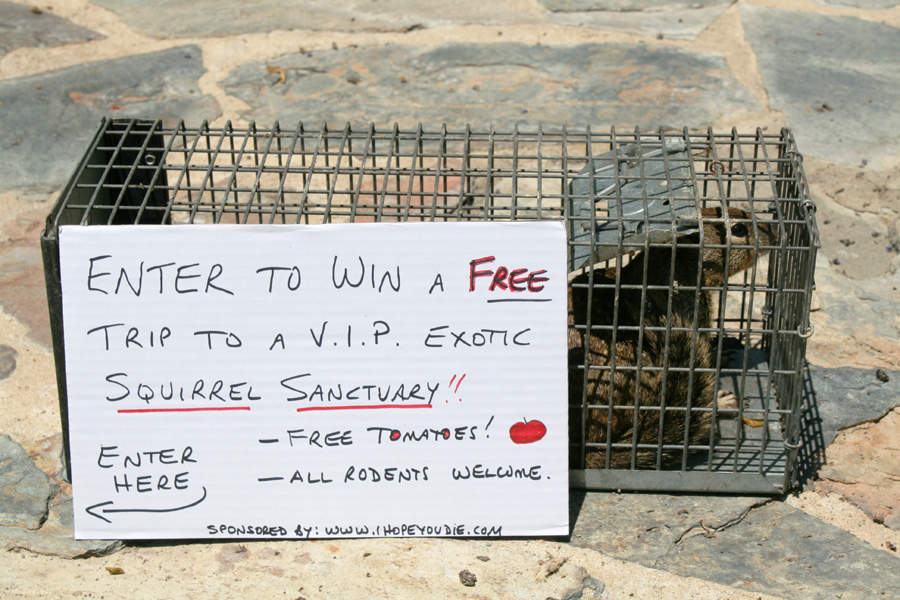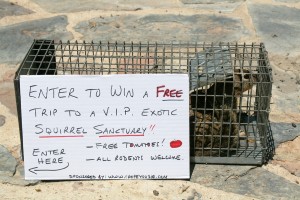 Oh wait! Make that TWO winners.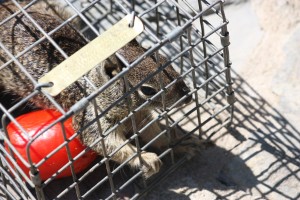 Our Critter Trapper had to make two trips today. Before you get all mushy and feel sorry for these mangy, rat-faced, no-good, low-life, beady-eyed, scum-sucking, tomato-stealing squirrels, by law they just get picked up and relocated a few miles away. They get turned in to a nature preserve somewhere. I'd rather see them turned into a wallet… call it a squallet.