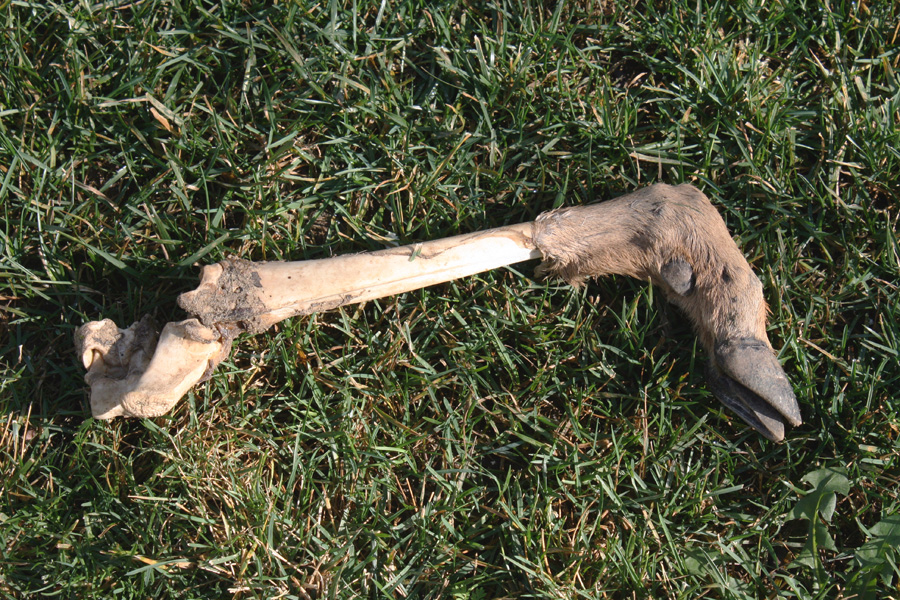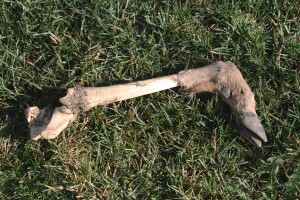 Oh deer.
Something bad happened in my back yard last night.
I've come across a lot of things out there, but this is a first. And a sad one, too, but this is nature after all. We found a deer's leg bone – picked clean. I wonder what happened to it…
Coyotes? Bobcats? Mountain lions? I only have two questions:
1) Where is the body?
2) Why not the squirrel??