All you have to do is guess how many ripe cherry tomatoes I will have picked from this plant by Friday morning. At 10 am on Friday, I will go out and pick all the ripe tomatoes I see and add it to my running total. Whoever comes the closest to the total, whether over or under, will win as $100 American Express gift card!  Sounds like fun! 🙂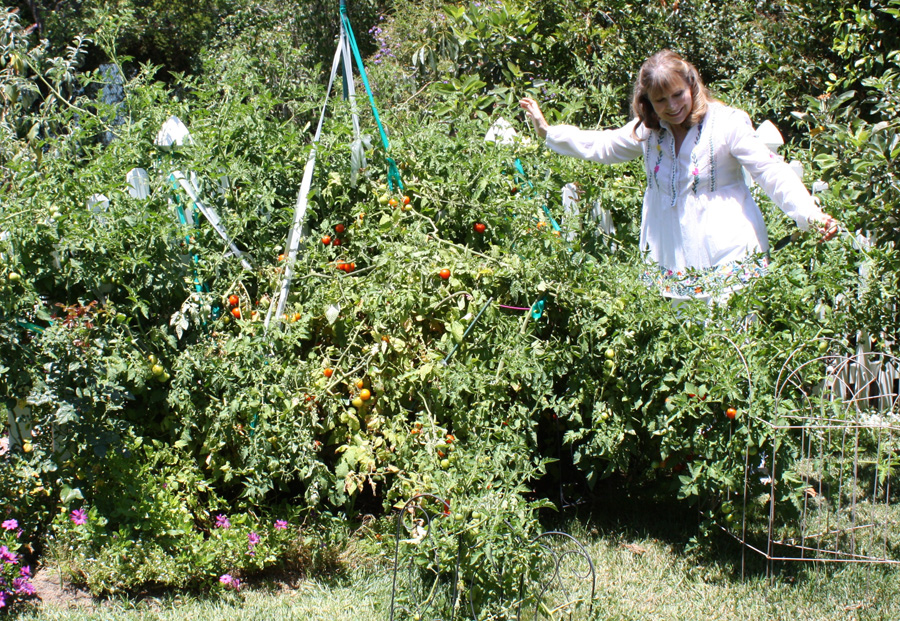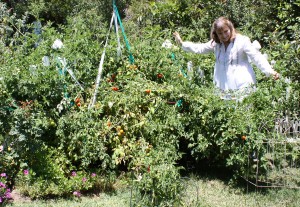 Here's all I can tell you:
~~It's one humungous plant that showed up on its own and I started picking ripe tomatoes on July 6th.
~~They are large (and delicious) cherry tomatoes.
~~The plant is around 25 feet long, 6 feet tall, and around 15 feet wide.
~~I've been picking tomatoes every day.
~~One guess per person.
~~Here's a close-up view…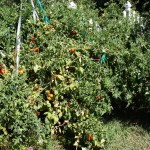 ~~Someone is picking & counting tomatoes while I'm in Vegas, too.
~~We won't be counting the ones eaten by the mangy, rat-faced, no-good, low-life, beady-eyed, scum-sucking squirrel.
Good luck!!