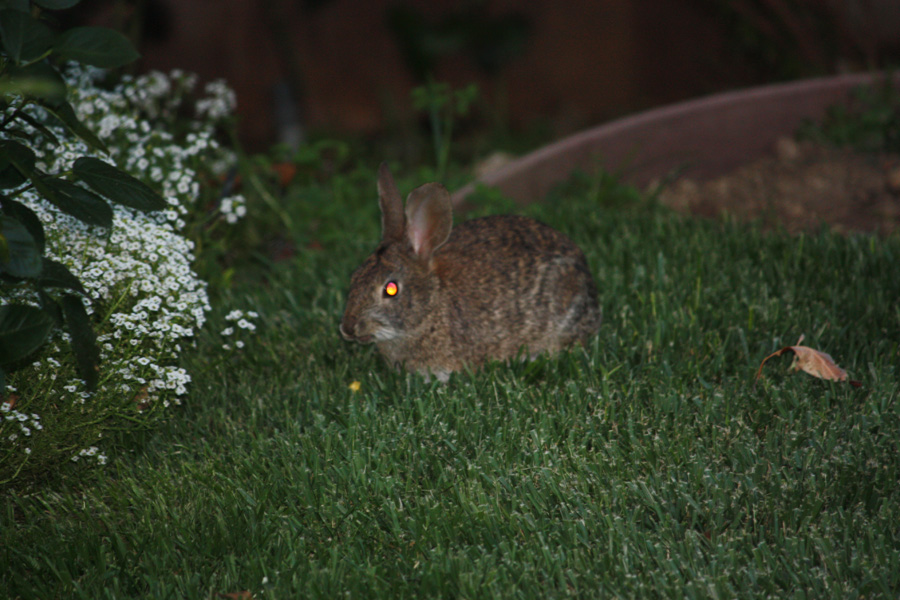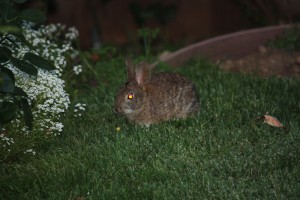 What has scary eyes, waits to come out at night, and whose only goal is to cause destruction? A zombie. And that's what lives in my back yard. Look at those zombie eyes. Now take a closer look at the picture. See that little yellow thing right in front of him? That's what's left of one of the apples on my tree! It's only April! My apples are still so tiny, even the mangy rat-faced, no-good, low-life, beady-eyed, scum-sucking, apple-stealing squirrel won't touch them. But they seem to make a nice evening snack for the zombie rabbit.
I ran out and chased him away three times but he came right back. Then I sprayed the tiny apples with an organic but horrible tasting concoction and he still came back. This was war, but I wasn't going to let him win. I went upstairs to the closet and got my plastic hawk.
Put it right under the tree.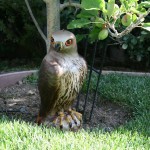 Haven't seen hide nor hare….